welcome to
German Access School of Language

German
Our German courses are highly rated internationally
Admission Processing
Do you wish to study in German, We process admissions.

Translate & Interprete
Our experts are available on demand.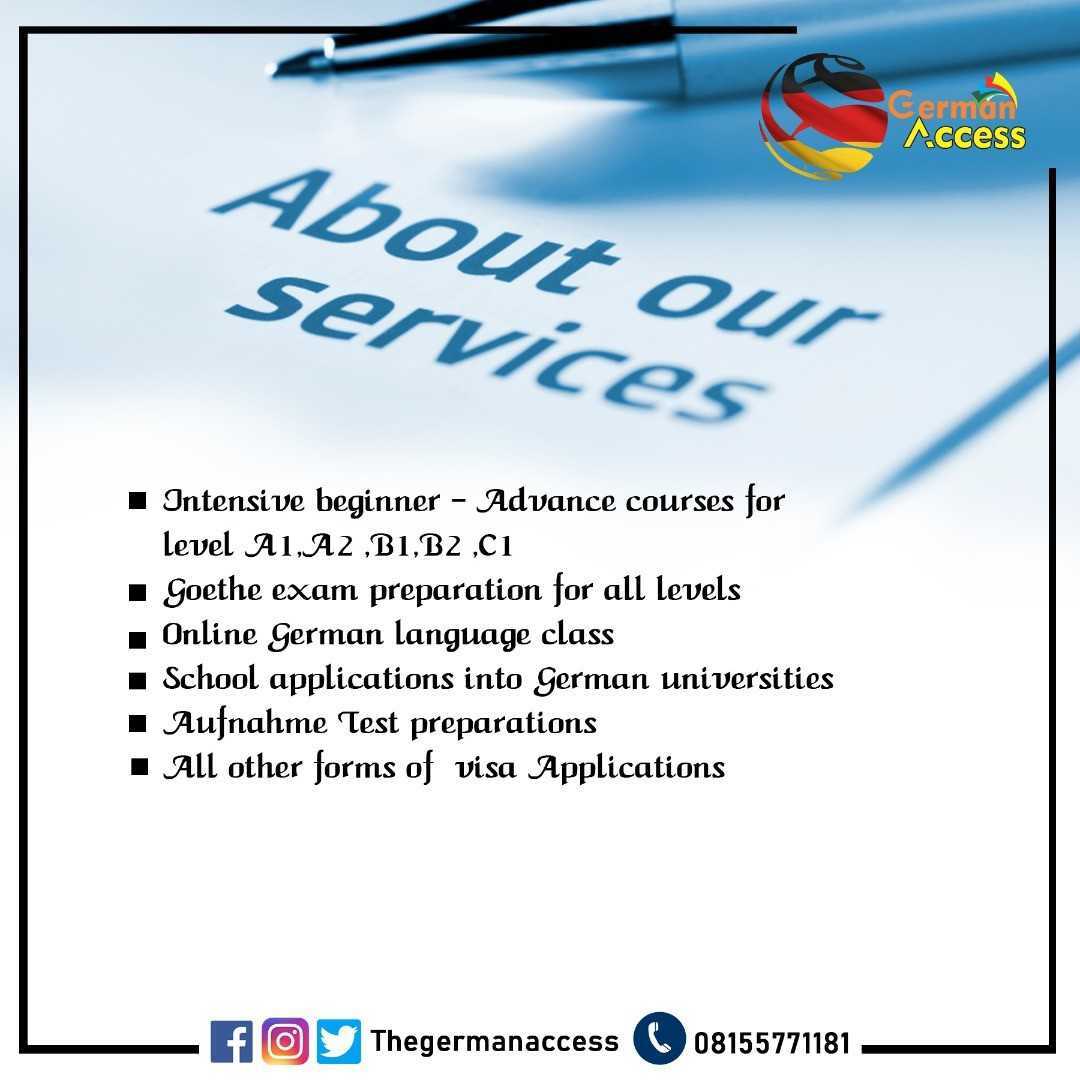 About Us
German Access is a first class language institute promoting the study of German and encouraging international cultural exchange. We avail also translation and interpretation services for academic, fun, travel and business purposes ..
Testimonial
What Are Our Students Saying
Hangout
Getting to know each other, Hangout and have fun
Weekend Classes Test
Test Test Test
Weekly Classes
lectures/Training
Pandemic drives millions from Latin America's
the acquisition of knowledge, skills, values befs, and habits. Educational methods include teach ing, training, storytelling